Race Night Videos & Bingo Game
Perfect for Charity Fundraising
Horse, dog, roach & snail race night videos
On-screen virtual compere runs the event!
Option to name races, runners & sponsors
Option to automatically sell names online!
Wide choice of Bingo Games
Click & play HD video with streamed delivery
Versions for children, family & adults
Access everywhere
Access your video stream privately on PC, Mac, laptop, tablet or mobile then share your screen for your event . . .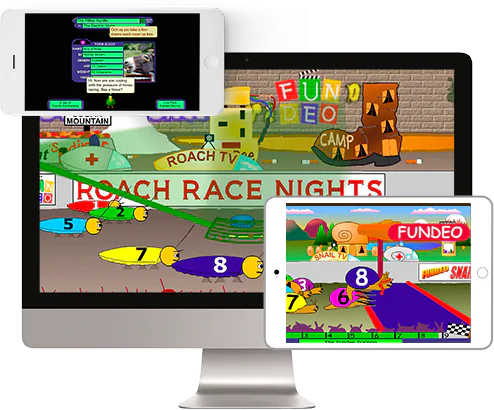 Virtual Race Night at a Venue
For a Virtual Race Night at a venue share your screen to a projector or a Smart TV then manually conduct the tote & hold auctions for runners in the last race.
Virtual Race Night on Zoom
For a Virtual Race Night on Zoom share your video to Zoom, your audience will buy tickets online from your 'Do Virtual' Shop using mobiles & you will run the tote virtually using iBukee®.
Go Global!
With a Shop on 'Do Virtual' you can host a Virtual Race Night on Zoom from the comfort of your office or home and enjoy a Zoom party or charity fundraiser with friends, family & colleagues joining you from all around the world!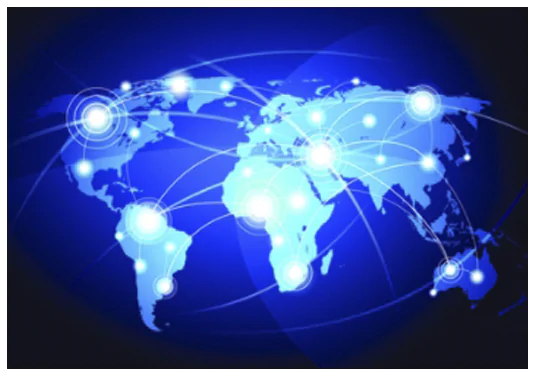 Watch a free race before you order
Enjoy free race night video demos & find out why everyone loves Fundeo.
Watch a free race
Frequently Asked Questions
What are Fundeo's products?
Fundeo make race night game and bingo game videos and distribute by streaming for live and virtual events. Both are great entertainment and used for parties, social events, corporate entertainment and fundraising for sports and social clubs, schools, PTA's churches, charities and all manner of good causes.
A virtual race night is a group event where an audience is shown pre-recorded races, each with 8 runners and they sponsor, buy and fund those runners to win prizes. The race night can be at a real venue or a virtual one on Zoom. Race Nights are used as a fun and/or fundraising game for large and small groups in which everyone can participate.
How do I raise funds from these products?
For race nights, funds are raised by sponsorship of races and runners; an auction of runners in the last race; and funding the runners with tote tickets. Organisers generally retain a proportion of the income for funds and pay out the remainder as prizes. For Bingo, income is made by the sale of bingo cards at the event.
Can I use your products for a party, or fun social night?
Yes. You can put aside as much, or as little, as you choose for funds and give out the rest as prizes.
What lead time do you need for a video order?
Please order at least 10 days before your event or use our express production service for urgent orders. For very urgent orders please contact us to make sure we can meet your schedule.
Tickets etc for downloading and a test video are generally made available in the week before, and the video proper on the day of, your event.
For a virtual race night at venue, fix a date then place an order on this website. If you are collecting sponsors and names for a race night then getting your own Shop on 'Do Virtual' will make everything much easier for you and save you time.
You will share your video to a projector, a smart TV or for a small group watch it directly on your connected device. Your audience will buy tickets and collect prizes from your tote table, or they can buy virtual tickets from your online Shop and you can use the iBukee tool there to calculate and payout prizes in real time.
For a virtual race night on Zoom your audience will visit your Shop to buy sponsorships before the race night then when you share your video to Zoom they will purchase virtual tote tickets there and participate in online virtual auctions.
How do I get a Shop on 'Do Virtual'?
Sign up on 'Do Virtual' and select from a choice of Shop membership subscription options. You can be up and running with your own e-commerce Shop in minutes :-)
Testimonials
"Everyone loved the snail race night and we raised funds for charity at the same time - and thanks so much for the quick turnaround."
Billy G, Christchurch, New Zealand
"What a fantastic evening. Our virtual horse race night fundeo-style took everyone by surprise. Absolutely hilarious. Very good fun."
Mrs Hawkins, Dublin, Ireland
"Our first time with a nite at the races on zoom and a great success. Everyone loved the form guide and horse interviews too!"
Mike Ward, Florida, USA
"Fundeo's streamed virtual race night video was better quality than with DVD's / downloads and less hassle for delivery too."
Tom M, Victoria, Australia
"We had a corporate Xmas party with the Fundeo virtual horse racing game on Zoom. Tremendous fun and highly recommended."
Liseli Sitali, DAZN, UK
"Brilliant service . . a fundeo virtual race night is a must for a great fun night and to raise funds for your good cause or charity."
Mark P, British Legion, UK
"We had never attempted a virtual horse racing night before and were thrilled . . .  people were still talking about it as they left. "
Sue W, Newcastle, UK
"Fundeo's personalisation of the race night is unique. A hoot of an evening.  No comparison to an old-fashioned horse race night."
Steven B, Staffs, UK
"We had a great night of snail racing, drinking, bantering, laughing, auctioning and winning prizes and we raised a lot of money!"
Jon T, Rotherfield PS, UK
"Excellent night of virtual snail racing. People are so busy enjoying themselves they don't realise that they are raising funds for charity."
Stuart E, CRIG, UK
"This was our first virtual horse race night.  It was a roaring success and we raised £1420. Thank you so much it was excellent."
Tom B , WRFC, UK