Race Night Videos & Bingo Game Kit
Perfect for Charity Fundraising
Unique race night kits with easy, 1-click play
Horse, dog, roach & snail race night game
Free virtual host to run the event
Personalised race, runner & sponsor names
Online tote facility for events on Zoom
Choice of Download or Streaming delivery
Wide selection of Bingo Game video kits
Access everywhere
Access your personalised video in your account using any connected device, then share, or mirror your device's screen to a TV or projector, for your audience to view.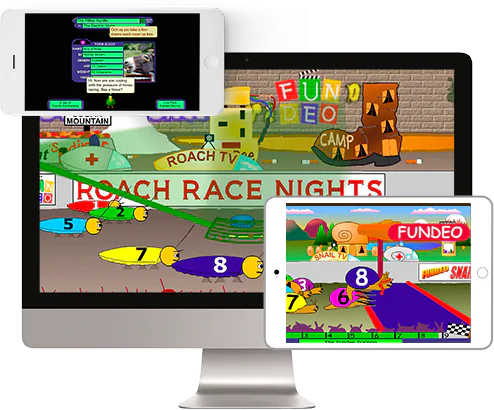 Virtual Race Night at a Venue
For a Race Night at a venue, everyone watches one screen. Tote tickets can be sold from a tote table, & auctions handled manually . . .
Virtual Race Night on Zoom
For a virtual race night on Zoom everyone watches on Zoom. They buy virtual tote tickets from your Fundeo Shop, and you use the Shop's easy-to-use tools to run the tote, award prizes & steer automated auctions online.
Global Night at the Races!
With a Fundeo Shop, you can host a D.I.Y Virtual Race Night on Zoom from home, and have it for party fun, a social night, or charity fundraising, with friends, family & colleagues from anywhere around the globe!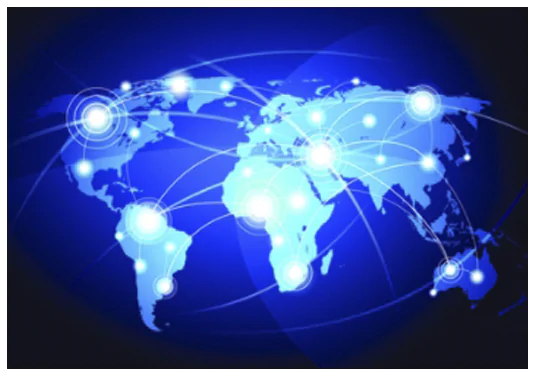 Free Race Night Download
Enjoy a free race night download before you order & find out why everyone loves Fundeo!
Download a free race
Frequently Asked Questions
What are Fundeo's products?
Fundeo makes race night and bingo game video kits for audience participation events. Our products are great entertainment and fantastic for parties, social events, corporate entertainment, and fundraising for sports and social clubs, schools, PTA's churches, charities, and all manner of good causes.
A virtual race night is a group event where an audience is shown pre-recorded races, each with 8 runners. They sponsor, buy and fund those runners to win prizes. The virtual race night can be at a real venue, or at a virtual one such as Zoom. Virtual Race Nights are used as a fun and/or fundraising game for large and small groups in which everyone can participate.
How do I raise funds from these products?
For virtual race nights, funds are raised by the sponsorship of races and runners; an auction of runners in the last race; and funding the runners with tote tickets. Organisers generally retain a proportion of the income for funds and pay out the remainder as prizes. For Bingo, income is made by the sale of bingo cards for the event and prizes can be physical goods or a portion of the income.
Can I use your products for a party or fun social night?
Yes. You can put aside as much, or as little, as you choose for funds and give out the rest as prizes.
What lead time do you need for a video order?
Please order at least 10 days before your event or use our express production service for urgent orders. For very urgent orders please contact us to make sure we can meet your schedule.
A set-up and testing video will become available immediately after you order, documents are generally available for download a few days after your order, and the event video is released on the day of your event.
Do you provide Bingo Video or Race Night Downloads?
Yes we provide race night downloads and bingo video downloads. Please check out the FREE race night download link on this page.
That said, our race nights and bingo videos are supplied in HD quality 720 pixels widescreen, using our very efficient, intelligent streaming service, which, allowing for fluctuations in latency, demands very small bandwidth of perhaps 3-4 Mbps maximum.
If you have any doubts, then please opt for a backup download of your race night or bingo video, when you order. We have a 'Speed Test' link at the bottom of the page which you may find useful.
Click on the 'Order /Prices' button in the main menu to see all our products and prices and to place an order online. Ordering is a two step process, Step 1 is choosing the product and paying for it, and Step 2 is adding personalised details for your event.
You will receive an automatic email immediately after you complete each Step. Please remember to check your inbox and junk folder, as this email will contain important information.
If you are selling sponsorships and collecting names for a race night then getting a Shop in 'Do Virtual' will save you time because they can be collected online and imported directly into your order with a single mouse click.
Before the event you will prepare your display equipment using the 'setup and testing' video that we supply to your account.
At your event, your audience will watch the racing and you will manage the tote and award prizes from, either a tote table, or virtually online from within your Shop.
For bingo you will purchase a video and sell bingo tickets to your audience online from your Shop. Your audience print out their tickets from their own accounts on 'Do Virtual'. At the event they will use the wonderful, old-fashioned, fun way of playing with a dauber to mark off the numbers.
When a win is called you will validate it by reference to their order number and the check board before transferring the prize to the virtual wallet of their account.
How do I get a Shop on 'Do Virtual'?
Go to 'Do Virtual' and sign up for one. You can be up and running with a Shop in minutes :-)
Testimonials
"Everyone loved the snail race night and we raised funds for charity at the same time - and thanks so much for the quick turnaround."
Billy G, Christchurch, New Zealand
"What a fantastic evening. Our virtual horse race night fundeo-style took everyone by surprise. Absolutely hilarious. Very good fun."
Mrs Hawkins, Dublin, Ireland
"Our first time with a nite at the races on zoom and a great success. Everyone loved the form guide and horse interviews too!"
Mike Ward, Florida, USA
"Fundeo's streamed virtual race night video was better quality than with DVD's / downloads and less hassle for delivery too."
Tom M, Victoria, Australia
"We had a corporate Xmas party with the Fundeo virtual horse racing game on Zoom. Tremendous fun and highly recommended."
Liseli Sitali, DAZN, UK